Your Guide to Purchasing: The Purchasing Process
You're about to make the biggest purchase of your life. But don't worry, we got you.
From the first step to the last, we provide tailor-made support to you as you look for your dream home.
Here's what you need to know when purchasing a new house: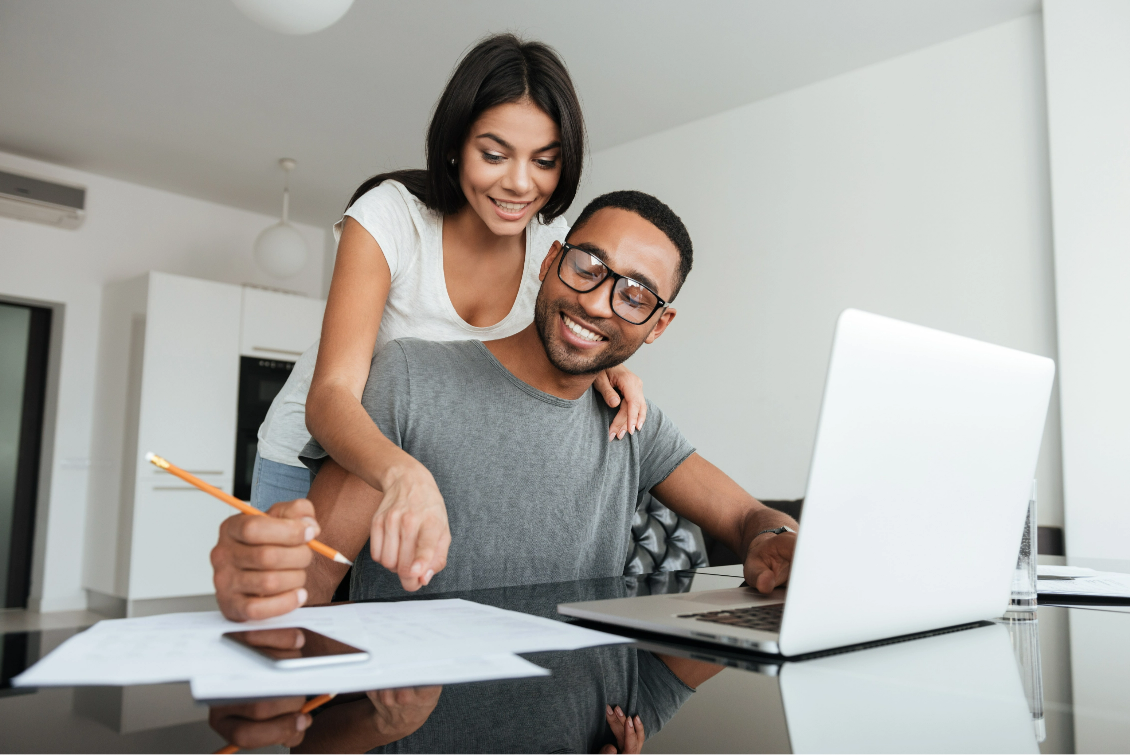 ---
Stage 1: Pre-approval is a Must!
STOP. YOU ARE HERE. Are you tired of us saying it? You need to get pre-approved! Like we said, it lays out your financial stability and shows what priced home you can afford before you start to look. How bad would it be if you found your dream home without getting pre-approved, and then found out you don't qualify to buy it? Yeah, we don't want that to happen to you.
Here, we arm you with a wide range of tools, like affordability calculators, to give you a little bit of an insight into what your current financial position is and which price range is best suited for you. Pre-approvals also aim to:
✔ Provide you with an idea as to the loan amount and purchase price within your range
✔ Enhance your bargaining power and offer made to the seller and their real estate agent
✔ Jump start the approval with document review so it's smooth sailing from there!
Stage 2: Meet With a Real Estate Agent (If You Don't Already Have One) To Find Your New Home
Once you're pre-approved and know the purchase price of the home you're comfortable with and qualify for, the next step is to start working with a Real Estate Agent to find you that house!
Real Estate Agents offer guided tours of various houses for sale in different vicinities and write up the initial purchase agreement if you were to put an offer on a home you really like. Your Real Estate Agent works on behalf of you, negotiating the terms and acting in your best interest during the transaction.
Stage 3: Negotiation, Attorney Review, and Inspections
When you submit an offer on a house you like, that's when the negotiations start until you and the seller agree on a price to buy the home, down payment, and any other terms to the contract. Then, the contract goes into attorney review, where both parties' attorneys go back and forth to solidify the terms of the contract.
Once the contract is finalized, you can schedule a home inspection to check out the bones of the house for any significant damage or repairs that need to be addressed before you decide to move forward with your purchase.
Stage 4: We Come In!
Sometimes there is a considerable time lapse from your pre-approval to the day you decide on the home you wish to buy. In the interim period, we may ask you for some updated documents with respect to any changes in your income, credit, or assets that might affect your purchasing power.
Then, you're ready to proceed with the mortgage application! Your mortgage paperwork is issued to you based on the terms and specs of the particular house in the contract.
Your Loan Officer will help you go through your loan application and other paperwork to ensure that you understand everything and are keeping up to close on time.
Stage 5: Appraisal, Lock, and Underwriting
Once your mortgage application is underway, we order an appraisal to determine the market value of the home you're buying to ensure you are not purchasing it above what it is worth.
Once your application is submitted, you will also have the opportunity to lock in your interest rate. Your Loan Officer will provide you with a Lock Agreement that contains all the details of your loan and payment.
While all of this takes place, our Loan Processors will submit your file to Underwriting for the loan approval, or mortgage commitment. After the approval is issued, some additional or updated documents may be needed, and then the transaction is ready to close!
Stage 6: The Closing
When you are clear to close, you will sign all the final paperwork to make your mortgage and the purchase of your home official. Thirty minutes after those signatures, the home is finally yours!